eSports-Stipendium: Four Ryle seniors win gaming scholarships
21.01.16 - 05:56
Robert Morris University wants these Florence and Union students to attend college in Chicago and compete in its eSports Arena playing Counter-strike: Global Offensive
Based on their competitive performance in the global online gaming world, Mason Carnes, Kyle Cousin, Henry Kneale and Jake Laumann have received scholarship offers from Robert Morris University in Chicago.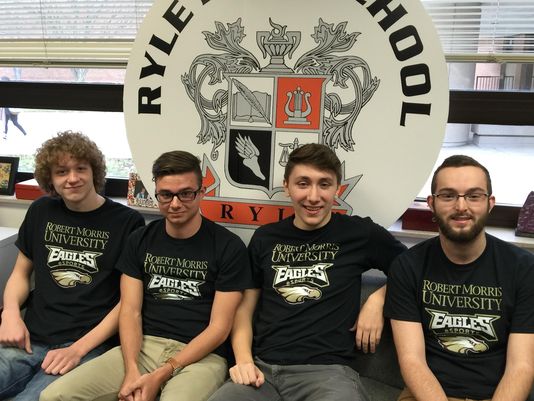 Kurt Melcher, RMU's associate athletic director and e-sports coordinator, said after the Ryle students visited the Chicago campus they were offered full scholarships valued at $22,000 apiece. They'll compete in the 300-school Collegiate Star League on weekends in the school's eSports Arena which has 35 play areas and plays to a full house every Saturday. Then they'll take a full load of classes in whatever area of study interests them.
In 2014 RMU became the first university to offer gaming scholarships for a varsity e-sports team which currently competes in League of Legends, Hearthstone: Heroes of Warcraft and Dota 2 competitions.

And that brings us to the Ryle team's game of choice, Counter-strike: Global Offensive (CS: GO), which had more than 10 million online players last month.
Gamers' snacks of choice

What fuels the scholarship-winning online game players in those high-stress sessions of Counter-strike: Global Offensive? The Recorder asked the Ryle team for the "brain food" that helped get them their full tuition offers.
Source: escene
Author: MA|Katja
Please login to write a comment. LOGIN